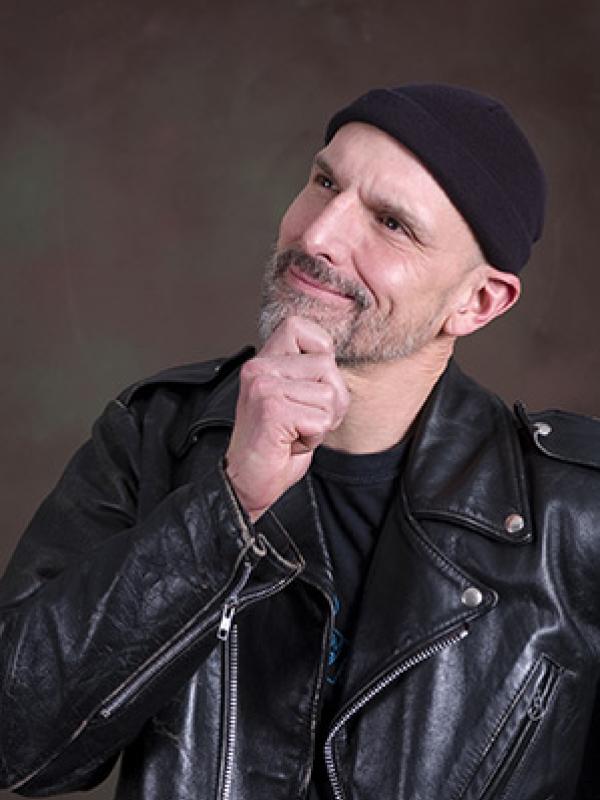 John Thrasher
Associate Professor
Education
MFA, The Ohio State University
John Thrasher is a professor of Art at the Ohio State University's campus in Mansfield, Ohio. After completing undergraduate studies at the University of Kentucky, with a concentration in drawing and sculpture, Thrasher worked as a free-lance medical illustrator and as an art teacher from 1984 to 1990. In 1990 he began graduate work at Ohio State's Columbus campus, studying ceramic sculpture, glaze and materials science, and drawing. He left numerous graffiti scrawls throughout Hopkins and Hayes Halls. After the completion of his MFA degree in 1992, Thrasher taught drawing in both the Department of Art and the School of Architecture. He joined the faculty of The Ohio State University Department of Art in 1995 when he began teaching on the Mansfield campus.
The primary focus of his work explores figurative representation in a variety of styles and expressive contexts. Current studio work includes hand formed ceramic sculpture, and an ongoing series of 22" x 30" drawings he began 1998.
He received one of nine Graduate Associate Teaching Awards in 1991, the Alumni Award for Distinguished Teaching in 1999, and Outstanding Teaching Awards on the Mansfield Campus in 1996 and 2001. In 2005 he was a finalist for the Undergraduate Arts and Sciences Award for Outstanding Teaching at Ohio State, and in 2007, recognized in the annual publication of Who's Who Among America's College Teachers.
Thrasher has exhibited his art nationally and internationally. In 2006 he was the International Artist-in-Residence at the Works Art and Design Festival in Edmonton, Alberta, Canada. He traveled to Japan to present his artworks to the mayor and citizens of Tamura City, Japan, as part of a Sister Cities delegation from Mansfield in 2009. Through his education and experience Thrasher has learned that art is not a job; it is a way of life.
People Filters: