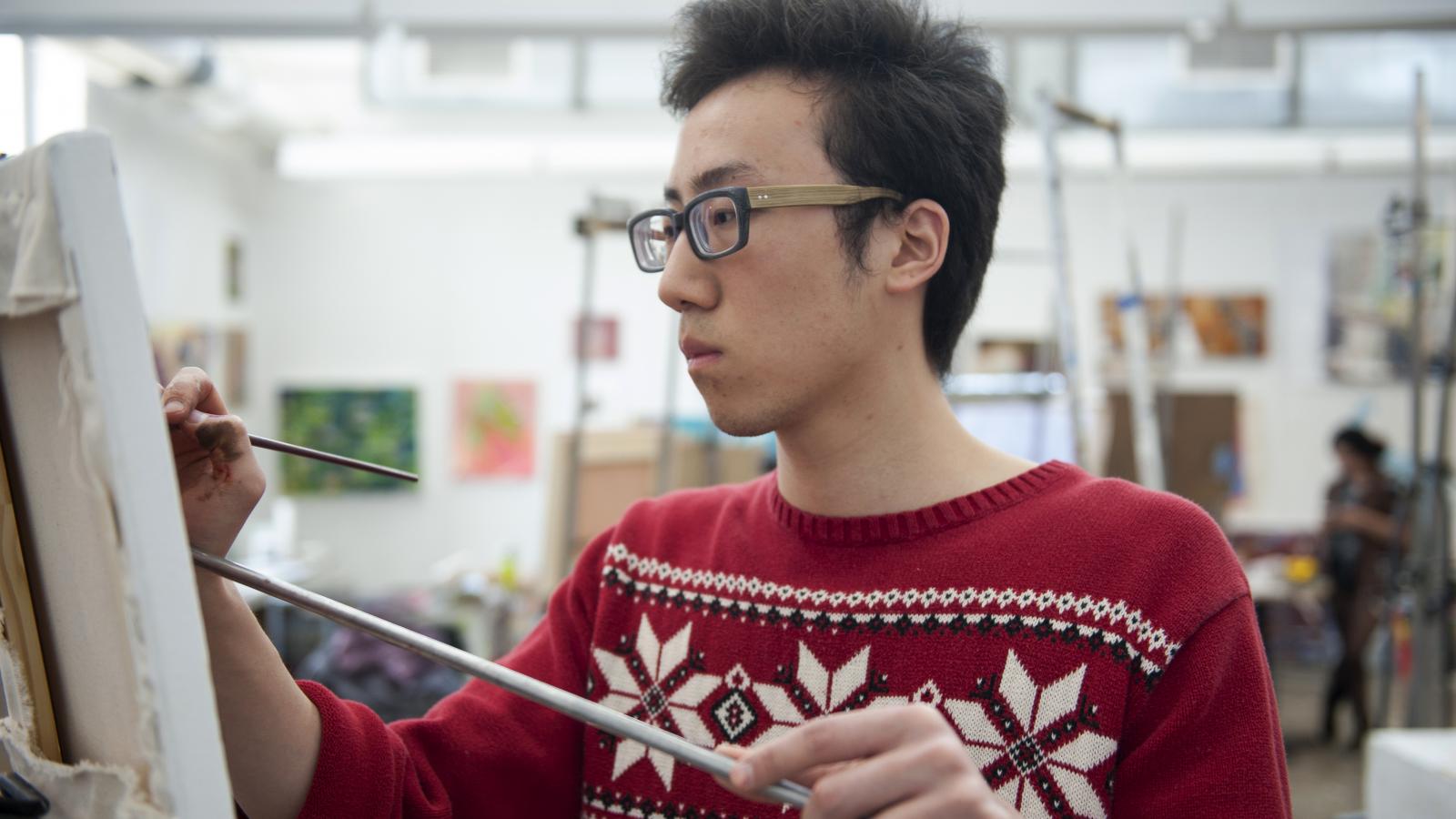 Body
The Painting and Drawing emphasis area in the Department of Art supports the investigation of many approaches, histories, and forms of painting and drawing. A diverse faculty brings a broad array of voices to individual study. Painting and drawing are viewed as independent but overlapping disciplines, and the area provides a wide range of courses designed for students of all levels, backgrounds, and interests. The area has a sustained history and continuing priority of integrating visiting artists, critics, and curators, as well as scholars, into the very core of its instruction.
The Painting and Drawing emphasis area welcomes the expertise of others and challenges students to craft a practice that will sustain them across multiple and various contexts.
Undergraduate & Graduate Courses in Painting and Drawing
For more information on the courses offered in the emphasis area of Painting and Drawing download the Program Plan here: Painting & Drawing program BFA plan [pdf]
For a complete list of all courses offered in the Department of Art click here. 
[pdf] - PDF files require the use of Adobe Acrobat Reader software to open them. If you do not have the Reader, you may use the following link to Adobe to download it for free at: Adobe Acrobat Reader.