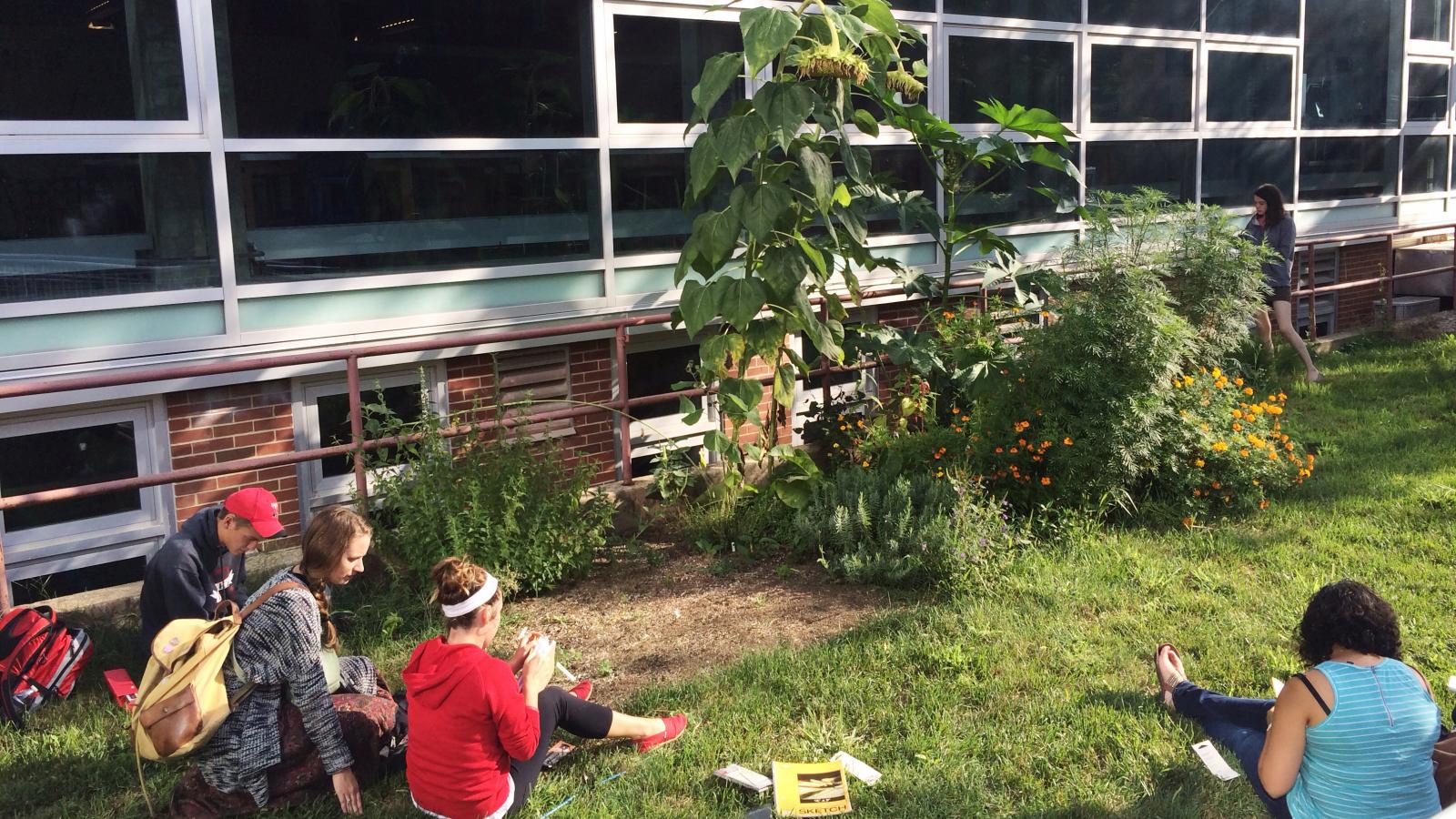 Body
All students admitted to our program will be funded with either a Graduate Associateship or Fellowship. 
Graduate Associateships
The Department of Art awards Graduate Associateships (GA) appointments on a competitive basis to support the needs of the department. Some assignments require graduate students to assist faculty in regularly scheduled classes and to teach within Department of Art programs, such as Foundations. Other assignments may include assisting technicians, lab monitoring, and working with The Arts Initiative.
Appointments are typically referred to in percentages, and most GAs hold 50% appointments. GAs with a 50% appointment are expected to work an average 20 hours per week. Every graduate associate (GTA, GRA, and GAA) appointed for at least a 50% appointment receives a full tuition and fee authorization. Students holding GA appointments receive fee authorizations that include Instructional and General fees and nonresident fees. Other fees, including parking and late penalties as well as the student activity fee and the mandatory COTA fee, must generally be paid by the student. . More information on the Graduate School website.
Graduate Fellowships
The Graduate School offers fellowship opportunities for new, incoming graduate students. All Graduate School fellowships provide a monthly stipend, academic tuition and fees, and a subsidy of 85 percent of the student health insurance premiums. Fellowships are nonrenewable and may not be deferred. Students are nominated for fellowship consideration by the Department. Students may not apply directly for fellowship support. Each graduate program has a limited number of students who may be nominated for fellowship consideration. The Graduate School website offers further information.