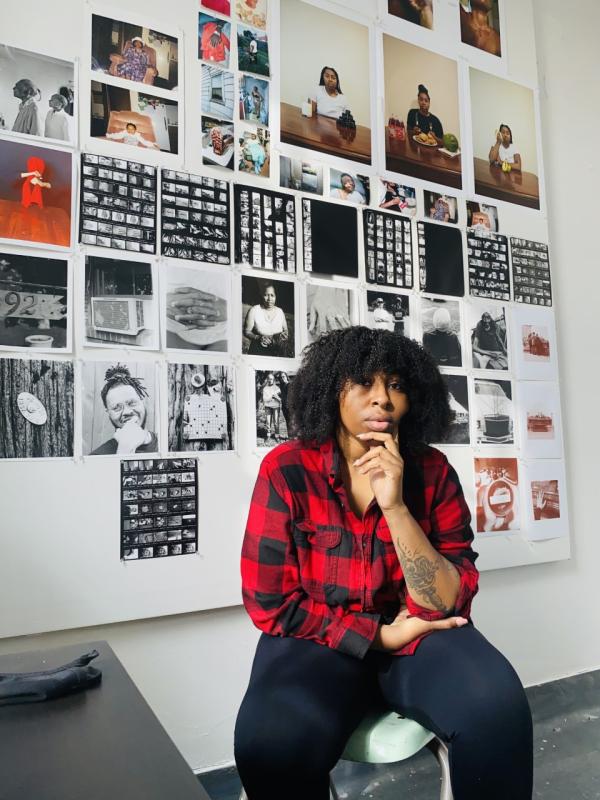 Marissa Stewart
Academic Advisor
Marissa Nicole Stewart is a photographer whose photographic practice is surrounded by the ideas of black families, matriarchal lineage, race, and oral history. Using various combinations of text, installation, and printed image, a deep-rooted exploration into power dynamics, inclusion vs. exclusion, spatial relations, and history is uncovered in her work.
Stewart received her MFA from Ohio University in 2022 and her BFA from Bowling Green State University in 2018. She has shown at Ohio University Art Gallery (Athens, OH), Neon Heater (Findlay, OH), Texas Tech University (Lubbock, TX), Wild Goose Creative (Columbus, OH), and The Praxis Gallery (Minneapolis, MN).
Stewart's work is also included in the book Witness (2021) by editor Efrem Zelony-Mindell which is in the library collections of the Museum of Modern Art (NY), Robert B. Haas Family Arts Library at Yale University (CT), and the Library & Archives at The New School (NY).
People Filters: