December 9, 2020
Remembering Dorothy Gill Barnes
Image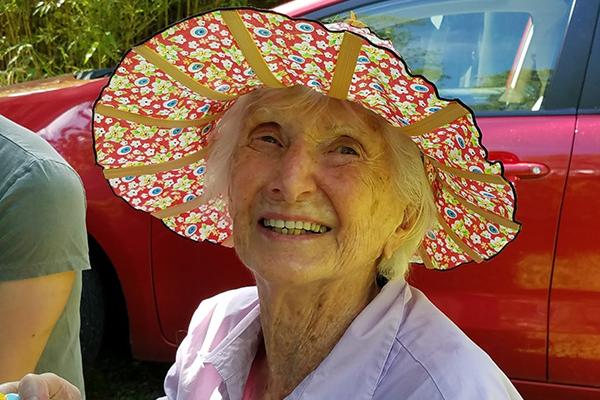 Description
Dorothy Gill Barnes passed away on November 23 at the lovely age of 93. Dorothy so treasured her involvement with students, faculty, and staff in the department, especially those working in glass and sculpture, going all the way back to 2004 and continuing until about 2018.
Dorothy's family is eager to make sure that as many of those students and other friends as possible are aware of and invited to the virtual (Zoom) celebration of Dorothy's life, which will be on Sunday, December 13, from 3 to 5 pm (EST). We ask anyone wishing to attend to please send an email message to Memorial@DorothyGillBarnes.com to receive a Zoom link to the event.
Dorothy treasured having so many creative people in her life. She loved participating in the cultural life of Ohio and the many communities she visited through her work.
---