November 15, 2016
Ohio State students exhibit in unconventional Franklinton space
Image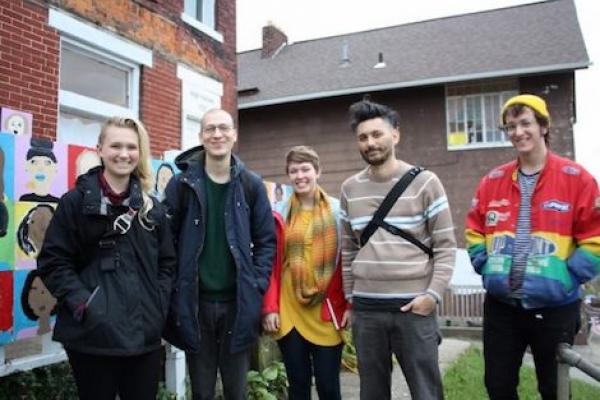 Description
Check out the article in the Lantern to learn more about Ohio State art students and Carmel Buckley showcasing work in an unusual venue.
Six Ohio State art students take their talents into the community as they team up with the Second Sight Project in a new, experimental group exhibition this weekend in Franklinton.
The "Adult Human" exhibition will be the fourth collaboration between OSU art students and the Columbus community-based visual arts organization, which hosts artists in a live-work residency program.
Second Sight was created in 2012 when Mona Gazala, an artist and the organization's founder, moved to the area and bought a vacant house in Columbus' Franklinton Art District, a low-income neighborhood that is currently being reinvented as an art community, according to its website.
Student artists Glenn Cox, Vincent Cohen, Audrey Galat, Forrest Roberts, Maggie Wehri and Sarah Whitt, will be independently showcasing their multimedia works, ranging from paintings and sculptures, to installations and video.

For Gazala and Carmel Buckley, a sculpture professor in the Department of Art who works with the participating students, it is important for students to experience a venue that is outside their standard gallery.
In Buckley's eyes, the "mainstream" experience provided by the Second Sight project houses gives student artists an out-of-the-ordinary space, which helps them step outside their norm.
"In contemporary art, often it's a white box, it's sort of this space that doesn't really relate outside of the white box, whereas when you pick these alternative places, it's more related to the community and more open to the community," Buckley said. "On many levels, it's a really good experience"
---