October 13, 2016
Maker Faire
Image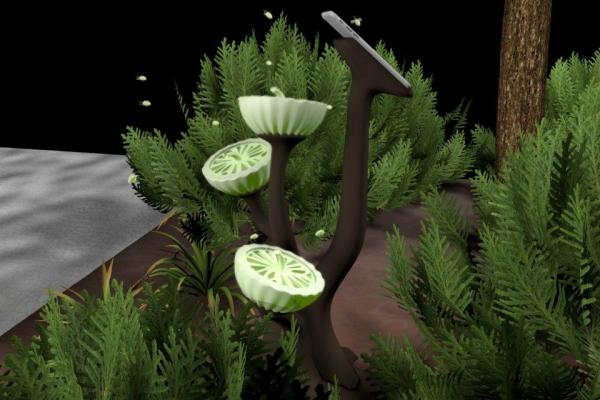 Description
http://www.makerfaireottawa.com/preternatural-exhibit/

Students and faculty specializing in Art and Technology in the Department of Art at the The Ohio State University will be exhibiting their works at the Maker Faire in Ottawa Canada on October 14 and 15. Over 10,000 visitors will get to experience these artworks in what will be the first international exhibition for many of these emerging artists. Many of these artists will travel to Ottawa to present their works in person at Victorian exhibition hall, thanks to a generous grant from the US Department of State exchange program.

The Preternatural Exhibition is a special section of the Maker Faire, co-curated by Ohio State University Professor Ken Rinaldo and Maker Faire curator Remco Volmer. They invited artists whose works address the perspectives of animals, media and technological representations, ecosystems, futures, coevolution, symbiosis and friction between human and non-humans. These include 3D rapid prototyped sculptures, 3D animations, robotic artworks, performance and moving image art installations.

Invited artists are: Madeleine Rico, Jeremy Viny, Trademark Gunderson, Jordan Reynolds, Ethan Schaefer, Catherine Lee, Danner Seyffer-Sprague, Danielle Popp, Yoni Mizrachi, Sarah Goetz, Amy Youngs, Grant Parish, Casey Hamilton, Daniel Popp, Christine Rucker, Katherine Beigel, Drew Grigsby, Christina Howard, Kyler Holland, Maggie Barrie, Riley Patrick, Makayla Combs, Nick Cunningham, Hui Yang, Jayne Kennedy, Brandon Messner, Jacob Markusic, Brandon Ball, Michael Anderson, Leah Lafarciola, Gaopeng Chen, Jay Young and Ken Rinaldo.

Special Thanks to the United States Department of State for the generous grant allowing travel funds for these artists and to Maker Faire Ottawa for this generous opportunity as well as the Department of Art at the Ohio State University in supporting this international opportunity.
---