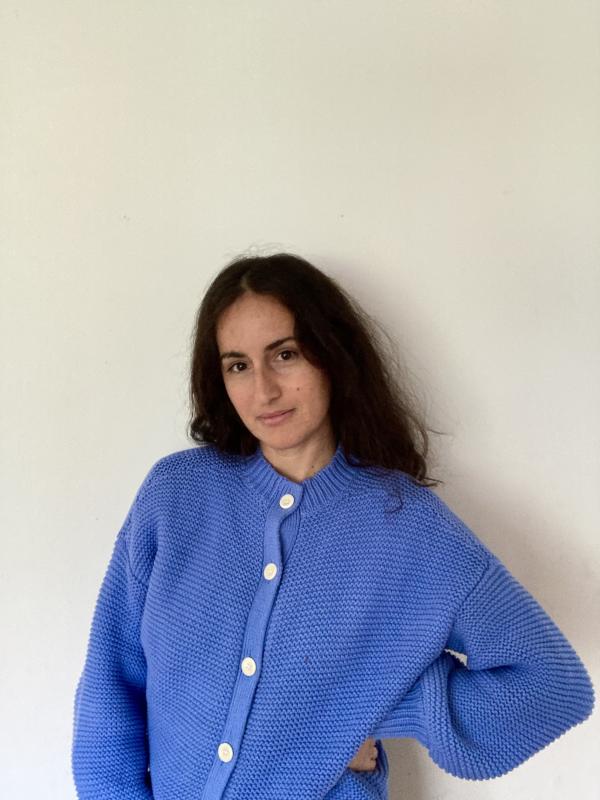 Carmen Winant
Associate Professor; Roy Lichtenstein Chair
Education
MFA in Art, California College of Arts 2011
MA in Visual and Critical Studies, California College of Arts 2011
BA in Art, UCLA 2006
Carmen Winant is an Associate Professor in the Department of Art, where she is the Roy Lichtenstein Chair of Studio Art and an unaffiliated member of the faculty. Winant is an affiliated faculty member in Women's Gender and Sexuality Studies and has taught in Ohio prisons through The Ohio Prison Education Exchange Project (OPEEP). She has also served as the Dean of Skowhegan School of Painting and Sculpture (2013-2015).
Winant's work poses a challenge to the ways that we understand women's power, pleasure, labor, healing, and liberation to function, querying the aesthetic and political legacy of second-wave feminism. Winant's appropriative installations and artist's books grapple with this question for all of its contradictory impulses: the awe of living in a revolutionary moment, a shared preoccupation with the female body as a zone of political strife, cognizance of the racial and class-based limitations of the second-wave movement; the mine- and not-mine nature of historical legacy. In using found photographs, Winant acts upon primary evidence (rather than indexical reference); the images incorporated into her work contend directly with the complex notion of socio-political inheritance.
Winant is a 2019 Guggenheim fellow in photography. She has shown her work in the Museum of Modern Art (NY), Henie Onstad Kunstsenter (Oslo), Kunsthal Charlottenborg (Copenhagen), Contact Photography Festival (Toronto), Museum of Contemporary Photography (Chicago), ICA Boston, el Museo Universitario Arte Contemporáneo, The Print Center (Philadelphia), MIA (Minneapolis), Sculpture Center (NY), The Wexner Center for the Arts (Columbus) and other sites. Winant's work is in the collections of the Minneapolis Institute of Art, MoMA, and Henie Onstad; it has been written about in the New Yorker, the New York Times, Artforum, Vogue, Frieze, Aperture Magazine, and Art in America.
Winant is the mother of two sons, Carlo and Rafa, with her partner Luke Stettner. They have lived in Columbus since 2014. 
Areas of Inquiry & Teaching Interests
Installation, performance, research-bound practice, and collage modalities
Second-wave feminism; contemporary feminisms
Liberation struggle and the potential of political imagination
Alternative archive-production and amalgamation
People Filters: