September 22, 2021
Merijn van der Heijden featured in Ohio State Alumni Magazine
Image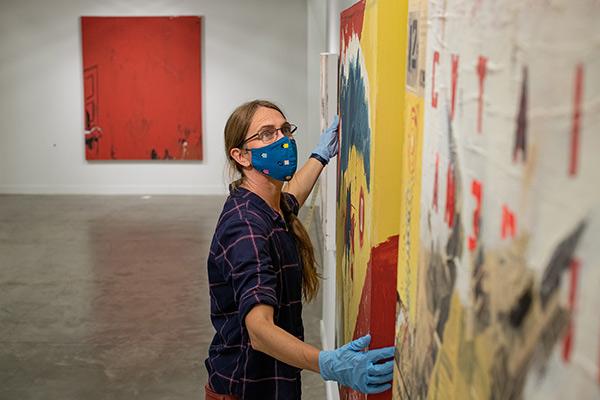 Description
In Urban Arts Space and Hopkins Hall Gallery, Merijn van der Heijden '97 MFA sees boundless opportunities to bring together students, faculty and community members through artistic expression and experience.
Read more here. Story by Elizabeth Tarpy Alcalde
Image: Van der Heijden prepares Side Effects: Paintings by Patrick McDonnell 2016–2021 for exhibition at Ohio State's Urban Arts Space. 
---