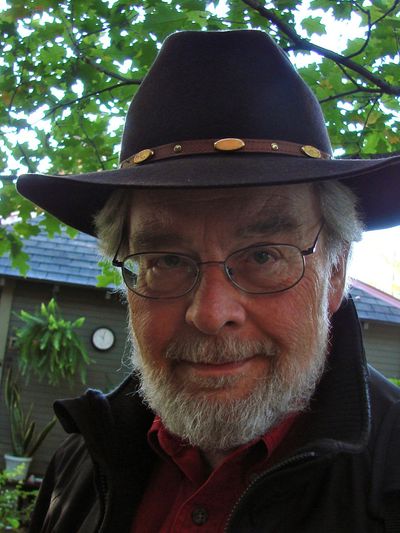 Charles Massey, Jr.
Emeritus Faculty
Charles Massey, Jr. was a faculty member in the Department of Art at The Ohio State University since 1974 before his retirement in 2013. He was Chair from 1982 to 1988. Nominated by students, he received the OSU Alumni Award for Distinguished Teaching in 1981, and for exceptional service to graduate students at OSU, he received recognition in 1999 with a Council of Graduate Students Service Award. As Honors, Scholars, and Undergraduate Research Adviser, he has been a project adviser for more than seventy-five, individual undergraduate research projects in various visual arts, medium disciplines since 1991. His students have repeatedly received recognition awards in both of OSU's Graduate and Undergraduate Research Forums. For 2006-2007, nominated by students, he was awarded the OSU Colleges of the Arts and Sciences Honors Faculty Service Award for Outstanding Achievement. Also from nominations by students, in 2009, during the awards presentation at the university- wide, Fourteenth Annual Richard J. & Martha D. Denman Undergraduate Research Forum, he was awarded a 2009 Distinguished Undergraduate Research Mentor Award by The Undergraduate Research Office at OSU. And in 2010, at the Fifteenth Annual Richard J. & Martha D. Denman Undergraduate Research Forum, he was recognized as one of only two OSU faculty members for their fifteen years of dedicated service in support of students selected for participation in that university-wide forum. He has served as a member of the Denman Advisory Committee for the last several years.
 
His works, the majority as prints and drawings, have been exhibited internationally, nationally, and regionally in more than nine hundred and five exhibitions since 1971, with approximately seventy of them international exhibitions. That work has received more than two hundred awards and is included in more than ninety public collections, including: the Library of Congress, Mobile Oil Corporation, the American Telephone and Telegraph company, The Art Institute of Chicago, The Philadelphia Museum, the Pushkin Museum in Moscow, the Whitney Museum of American Art, the National Museum of American Art, The Corcoran Museum of Art, and internationally in China, Egypt, England, Iceland, Japan, Korea, Poland, Romania, Taiwan, and the Ukraine.  In recent years, he has received three Individual Artist Fellowships from the Ohio Arts Council and one from the National Endowment for the Arts.  He has been listed in Who's Who in American Art since 1978.
 
Nationally and internationally, Charles has performed as Lecturer, Visiting Artist and Scholar, Juror, and Consultant, including residencies with the University of Georgia, Cortona, Italy program in 1979, 1985 and 1989 and one at Texas Tech University in the winter and spring of 1990. During December of 1999, he traveled to Egypt as a guest of that government to participate in a Ph.D. dissertation defense for an Egyptian student for whom he had been American adviser during her research residency as a Visiting Scholar at OSU during 1997-1998. For three months in the autumn of 2001, he was a Visiting Scholar at the National Changhua University of Education in Taiwan, R.O.C. While in Taiwan, He was also the invited American participant at the International Printmaking Symposium in December of 2001 at the Taipei Fine Arts Museum in conjunction with the 10th International Print and Drawing Biennale.
 
From 1983 to 1993, Charles was President of the then more than one-hundred-year-old Columbus Art League (now the Ohio Art League), a visual arts organization with a usual membership of more than five-hundred. He received its 46th Annual Distinguished Service Award in 1993.  He was appointed to the Italian Village Architectural Review Commission by the Mayor of Columbus in 1977 and served for twelve years.  He was its Chair for more than seven years, and he was recognized for Distinguished Service to the Community by Columbus City Council in 1989.  Awarded by the OSU Chapter of the national American Association of University Professors, he received the 1997 Louis Nemzer Award in recognition of his dedication and work in support of the principles of academic freedom.  He was president of that chapter from 1996 to 1998 and continues to serve on its Board of Trustees. During his years at OSU, he has served on and chaired numerous committees in the department and the College of the Arts, and his service beyond those units has also included: seven terms elected to the University Senate; two terms on the Senate Hearing Committee, twice as Chair; two terms on the Senate Committee on Academic Freedom and Responsibility, twice as Chair; a term on the Council on Academic Affairs; and a term on the Senate Rules Committee with one year as Chair of each of those committees. Representing the Department of Art, he served on the OSU Colleges of Arts and Sciences Senate for 2008-2011.
 
His work in Printmaking, primarily lithography, and drawing is a personal, intense realism which involves itself with positive vision, inherent in the soul and magic of a simple, yet sophisticated world that is often taken for granted.  The objects are usual; however, their existence finally speaks to a view, a presence, not seen in quite that same manner before.  Again, the essence of having been or still being a secret reveals itself as real, important, or precursive, multiple issues.  That is what is sought and found in the finished work: hopefully, things of some consequence that need to be made visible and to be seen more clearly, perhaps then to be shared with others.
People Filters: