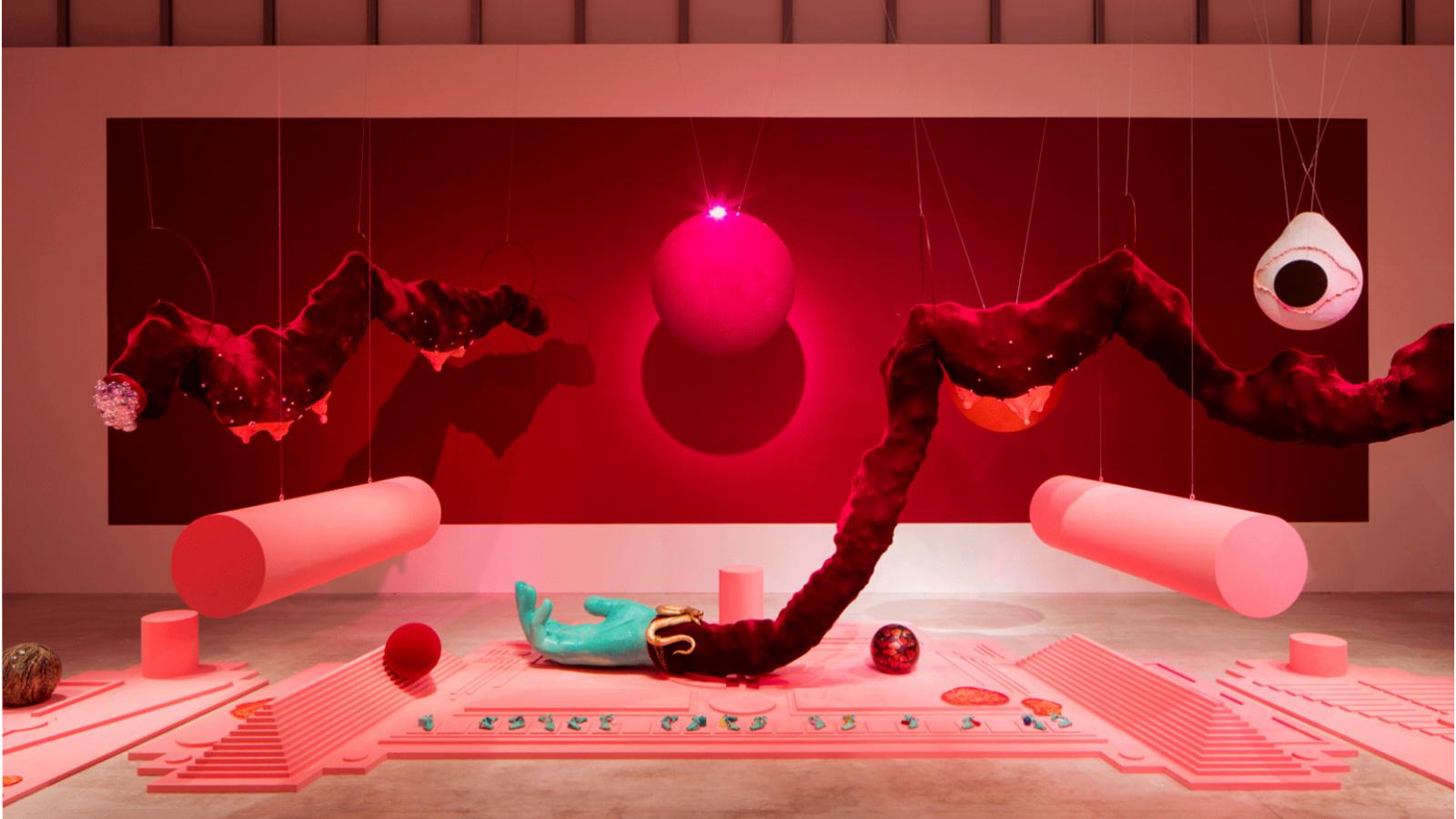 Body
With rotating faculty, students develop their own visual vocabulary and direction utilizing multiple media. Instruction: wood construction, metal fabrication, casting, and paper making. Sound art, video projection, installation, performance, sewing, and photogrammetry are supported.
Prereq: 3017 or permission of instructor. Repeatable to a maximum of 9 cr hrs.
---
SP22 Topic: Serious Play -- Materials & Experiments 
Demonstrations and self-directed research in material exploration, performative work, projections, light, color, video, assemblage, soft sculpture, casting, metals, wood
This course is designed to assist graduate and undergraduate art students expand their art-making strategies and skills. Graduates will work on their own projects in relation to innovative three-dimensional approaches and open-ended strategies. Undergraduate Intermediate and Advanced Sculpture students will work within the assigned projects or approved projects of their own design, participating in conceptual thinking and research into materials. Carmel Buckley will teach two scheduled classes for individual meetings, group critiques, discussions, and presentations.
Elly Parsons writes on Turner Prize winner Tai Shani's work: "Dense with references, it takes as its starting point Christine de Pizan's 1405 work The Book of the City of Ladies, in which the author creates an allegorical city made up of virtuous women, both real and mythical, from the past, present and future, who shape the structures of the city itself. Accompanying the giant pink swathes of fabric, swinging udders and suggestive balloons, is a film and audio element that narrates obscure passages from the book." (Wallpaper)
"Art is sort of an experimental station in which one tries out living." John Cage
"I thought art was a verb, rather than a noun." Yoko Ono
"I just decided, when someone says you can't do something. DO MORE OF IT."  Faith Ringgold
---
MoWe 11:10AM - 1:55PM 
Sherman Studio Art Center 040
Instructors: Carmel Buckley and Andrew Newbold
Graduate section [10794]
Undergraduate section [10795]