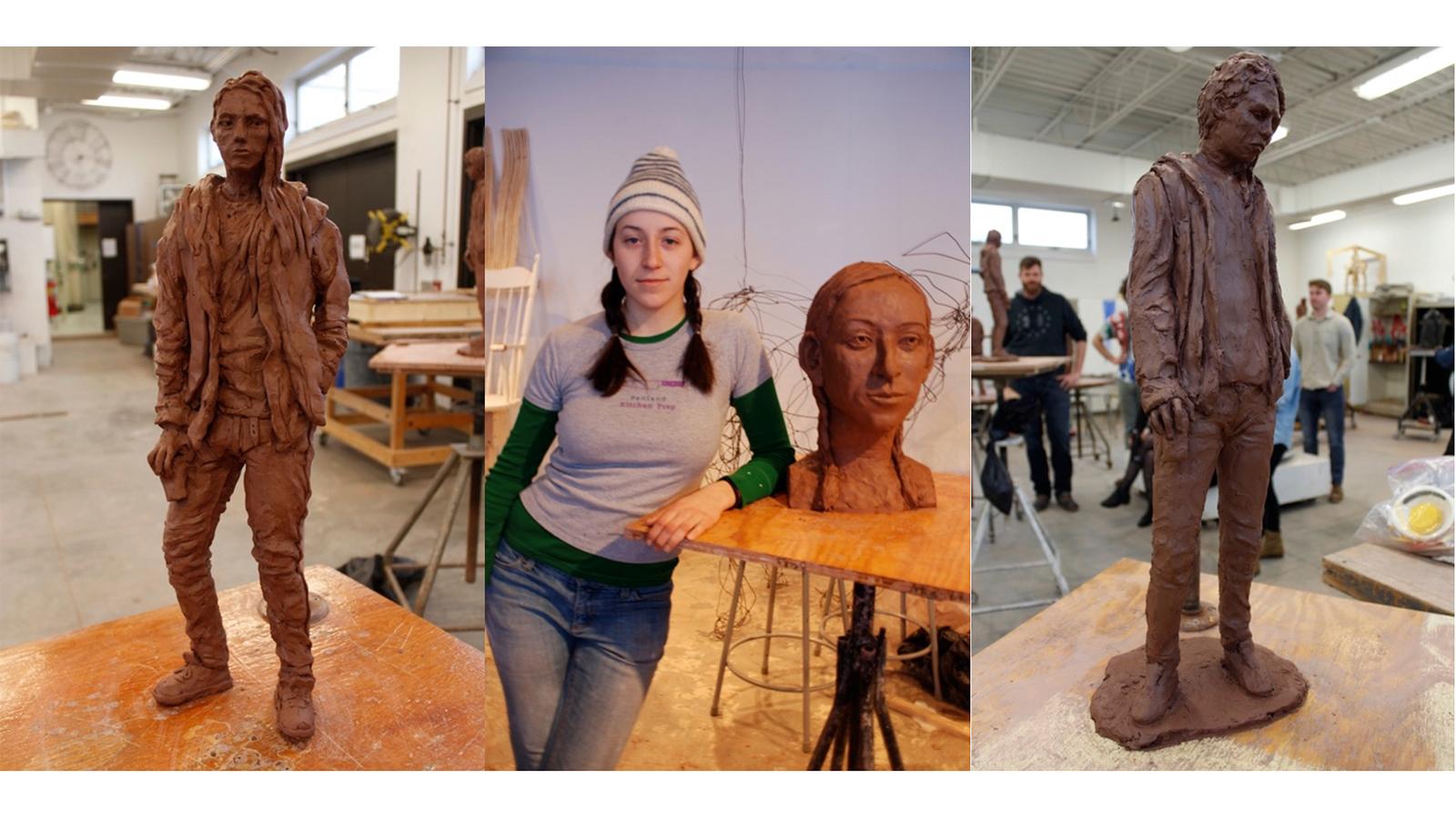 Body
Students will gain abilities in modeling the human figure clothed and unclothed in clay with and without an armature. Students practice, research, and interpret sculpture in relation to various traditions and contemporary perspectives as a basis for individual creative development. No pre-reqs. 
Additional details provided by instructor:
This course is an introduction to modelling from the figure. The course will consist of a series of projects that introduce clay modeling techniques and clay construction. The figure projects will address issues of spatial understanding, accurate rendition of the figure, scale, gravity, surface qualities, and inventiveness. The model will be available during class time. The class will start with studies of the complete figure modeled in clay using an armature. Modeling on an armature and clay construction techniques will be learnt in this section of the class.
By exploring various approaches to modeling students will gain abilities in observation and hand-eye coordination in relation to sculpting the human form along with being able to apply these skills to any three-dimensional form that they wish to model. Through research and practice students will develop a deeper understanding of the ways in which artists interpret and represent the human figure in three-dimensional art. By exploring contemporary and historical perspectives on figurative sculpture, experimenting with form, and building modelling skills, students will develop a deeper understanding of their creative practices.